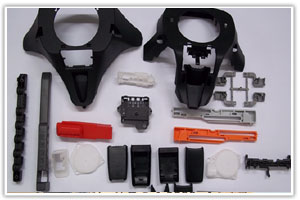 JSR-Molding Co., ltd.— —Establish in 2008, JSR-Molding Co., ltd is located in convenient-traffic Chang An Town called " mould-making City". As a mold and plastic product manufacturer,we are able to provide full services including product RD, mold design, parts molding & assembly.

Our company have powerful technical backgrounds on mold-making & molding, we are specialist on Small- middle Sized plastic parts, we have 5 teams, each team leader have more than 16years working experiences, and have good command on his jobs.

We have been creating more value for our customers.

Strategy based on taking people as a dominant factor: Taking into full consideration the needs of every customer so as to meet his individualized need..
JSR-molding can provide you with packaging service, as to manufacture plastic components of products such as smart phones, portable video game devices, teleconference phone terminals, portable computer memory devices and pachinko machines. We have the techical capabilities to fabricate molds that meet the MT1 precision level as defined by the "National Standard of the PRC GB/T14486 2008 Dimensional Tolerances for Molded Plastic Parts", which is the highest precision level in the aforementioned guidelines.